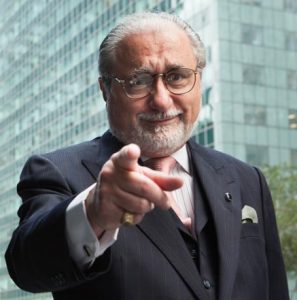 STEVE SCHIFFMAN
MASTERMIND SALES TRAINING
There is only one reason why I do these programs and have written 70 books…it's because I want to help salespeople around the world to make more sales. It is that simple. There is no hidden agenda, simply put, I want anyone who uses any of my material to do better.
You'll receive access to the four-part training presentation focused on how to become successful in cold calling.
Cold Calling Techniques Audio Presentation
What will you learn?
How to Call and set an appointment by phone or even mailing, FEDX, and the USPS, or even direct mail. We will learn what a drip campaign is.

How do you open a virtual sales conversation?

How to get the right person on your call.

How to get through the gatekeeper.

How to turn every objection into a yes.

How to prepare yourself for telephone calls

How to get to the next step in sales.

How to make a great demonstration and separate you from everyone else who sells.
WHAT WILL BE PART OF THE COLD CALLING TECHNIQUES AUDIO PRESENTATION?
Part 1
The essence of the call, the need to prospect, and the timetable that a salesperson should know to close business.
Part 2
If we are the least bit intelligent, then we predict and anticipate the objections. If that is the case, then we should know what to say to turn the objection into a positive statement.
Part 3
Time to learn how to manage your prospects, what are the key indicators that you need to know to be successful in sales. Find out!
Part 4 
Altogether now! Let's get the script down, lets know what obstacles will be in our way, and overcome them, let's have ways in which we handle the negative responses. We are now ready to go. Let us start making calls.