Sales Pipeline Workshop
Know your sales through your Sales Pipeline with 85% to 95% accuracy.
Find out how at the
Building Your Sales Pipeline Workshop
May 19th @ 3:00 P.M. (EST)
Know your sales through your Sales Pipeline with 85% to 95% accuracy.
Find out how at the
Building Your Sales Pipeline Workshop
May 19th @ 3:00 P.M. (EST)
Know your sales through your Sales Pipeline with 85% to 95% accuracy.
Find out how at the
Building Your Sales Pipeline Workshop
Sales Pipeline Workshop
Know your sales through your Sales Pipeline with 85% to 95% accuracy.
Find out how at the
Building Your Sales Pipeline Workshop
May 19th @ 3:00 P.M. (EST)
Know your sales through your Sales Pipeline with 85% to 95% accuracy.
Find out how at the
Building Your Sales Pipeline Workshop
May 19th @ 3:00 P.M. (EST)
One of my most effective cold calling techniques is learning how to leave a message that gets a 75% return rate!
Find out how you can improve your cold calling at the Cold Calling Workshop.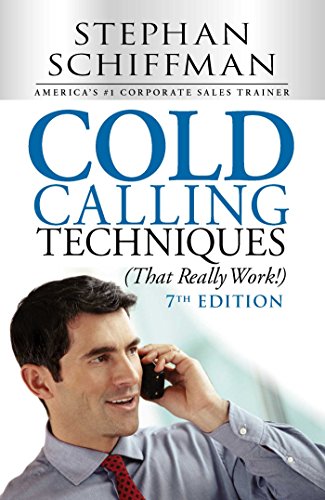 sample secretary
Cold Calling Scripts & Sales Closing Techniques
Learn exactly what to do and what to say.
taking-notes-3475991_1920
Lead Generation Techniques That WORK!
Blast Through Your Sales Goals!
Motivational Training Programs
Get More Sales
When it comes to sales, the status quo is your number one competitor. Don't get lost in the sea of companies vying for attention! Make yourself stand out with time-tested cold calling scripts and upselling techniques that actually work, so you can always make the sale – even when no one is buying.
Sales Management
Managing sales means managing yourself. In my motivational speaking sessions, I share tips to help shift your mindset from one of scarcity to one of prosperity. We do these corporate sales training practices through time management techniques and productivity training that will benefit you and your prospects.
Real Life Training
In a world where everyone is selling, how do you make yourself stand out? It's not just a matter of persistence or having the perfect product. Making the sale is about how you connect with your prospects and structure your sales plan. I am Steve Schiffman: a Certified Management Consultant® who has spent over four decades perfecting my technique both as a salesperson and as a motivational corporate sales training speaker. I have consulted with companies in a variety of industries to better understand their unique challenges and brainstorm solutions together. It is my honor and privilege to share these solutions with you so you can achieve better results faster – and exceed your sales goals on a regular basis.
I believe in my techniques so much that they are available in a variety of formats:
Sales Techniques
That Land a 75% Response Rate!
These pieces are designed to work together – much like gears in a machine – to deliver a cohesive corporate sales training experience. I typically recommend my books as the first step to get started on the path to better sales and personal growth. My corporate sales training videos and webinars are step two: a great way to build your knowledge and continue your education long-term. For individuals or companies who are serious about improving their sales results, my motivational speaking and in-person sales coaching services help bring all these pieces together. Combined, my sales training program is designed to help you sell BETTER.
It's time to take charge of your career and deliver more value for your customers and prospects. Invest in yourself and make the change: contact me today to learn more about my sales management and coaching and corporate sales training services so you can experience the difference for yourself. Your future is in your hands.
"Steve Schiffman, from my first session with him, galvanized my thinking and [practical approach to cold calling, with a success which manifested in tripling my productivity, while lessening the time (and mental energy) required to achieve said results. An affable, direct manner and purveyance of crystal-clear information and methodology which can help anyone effectively hone their skills at communication, building rapport, obtaining commitment, no matter what level one is. Can't recommend highly enough."
- Marc Heller,
Business Development Manager - Bradley & Parker
Events & Workshop
Loading…
Providing Fail-Safe Topics & Techniques Needed to Succeed